Affiliates & Carriers
Voice Over Communications is committed to provide the best service for our customers. We make sure the carriers we recommend are financially sound, offer superior products and services, and most importantly have excellent customer service
By representing multiple carriers, we take the hassle out meeting with numerous representatives from each telecommunications carrier. We simplify the process and reduce the amount of time spent evaluating telecommunications providers. We have agreements with but are not limited to the following carriers.
Windstream Communications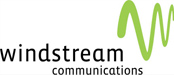 Windstream Communications is a leading Competitive Local Exchange Carrier in the Southeast and Midwest Business Markets with Corporate headquarters based in Little Rock, Arkansas with regional headquarters locations in Greenville, South Carolina, and Maitland, Florida. Windstream specializes in fully integrated voice and data bundles for small and medium sized companies throughout the Southeast and Southwest.
Key Features
• Excellent customer service with a 98% customer retention rate.
• A compelling and very price competitive bundled voice and data product called Integrated T-1 which is perfect for the small to medium sized business looking to fully integrate their voice and data communications services.
• S&P 500 communications company (Nasdaq: WIN)
Century Link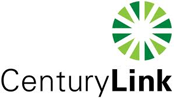 Century Link provides integrated local services to business customers in Thirty three states. CenturyLink specializes in complete voice and data bundled packages for business customers. They are also recognized as an industry leader for reliability and performance for their local, long distance and IP Network.
Key Features
• S&P 500 comany and is included among the Fortune 500 list of America's largest corporations.
• Acquisition of Qwest communications will truly make Centurylink a nationwide voice and data provider with a nationwide presence.
Paetec Communications
Paetec Communications is a Competitive Nationwide Local Exchange Carrier specializing in bundled Local, Long Distance and Data Services. PAETEC's integrated voice and data network offers one of the most advanced and secure networks in the U.S. Their sophisticated voice and data applications, as well as outstanding reliability are the hallmarks of PAETEC's network architecture.
Key Features
• ISO 9001:2000 Certification for service excellence and network performance.
• 99% customer retention rate.
• Excellent customer service and support.
AT&T

AT&T offers integrated Local, Long Distance, and Data Services Nationally. They are recognized for excellent customer service and superior voice and data solutions.
Key Features
• Largest nationwide voice and data footprint.
• Recognized as a Worldwide leader in IP based communications services to business.